CLICK HERE TO VIEW NEWSLETTER ARCHIVES FROM PREVIOUS YEARS
March 9, 2023 – Superstition Springs Blues Fest on Saturday, Switzerland Next Week, Next New Release And More!
Jimi Primetime Smith/Bob Corritore Blues Band appear this Saturday at the Superstion Springs Blues Festival!
This festival features a great lineup of Arizona based talent! In addition to our band, the lineup also includes Eric Ramsey, Aaron McCall Band, J.C. & The Juke Rockers, and Bluesman Mike Anderson & The Blues Revue Band. The Primetime/Corritore set begins at 1:55 pm with Brian Fahey, Yahni Riley, and Johnny Rapp. Further information at superstitionbluesfest.com.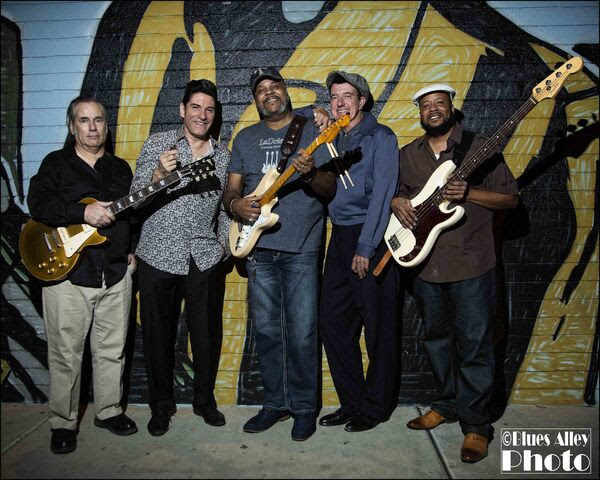 Bob Margolin & Bob Corritore to appear next week at Marian's Jazz Room in Bern, Switzerland!
From Tuesday, March 14 to Saturday, March 18, two shows per night and three on Saturday. More info at mariansjazzroom.ch
Jazz 'N' More Magazine has a feature Bob Corritore article in the March issue!
Thank you to writer Marco Pizzalonga! Here is the article!
New album from Bob Corritore's "From The Vaults" Series coming soon!
Bob Corritore & Friends / Women In Blues Showcase to be released March 31st. The single with Koko Taylor is available right now!
American Blues Scene was so kind to debut the single!
𝐋𝐈𝐒𝐓𝐄𝐍: New Bob Corritore & Friends Single 'What Kind of Man is This' ft. Koko Taylor! Click here.
𝗚𝗘𝗧 𝗬𝗢𝗨𝗥 𝗖𝗢𝗣𝗬: https://ffm.to/epdp8d
This very special installment of Bob Corritore's From The Vaults series features great recordings from spectacular blues women. It surveys a wide geographic and stylistic spectrum from powerhouses Barbara Lynn, Carol Fran, Koko Taylor, Francine Reed, Diunna Greenleaf, Valerie June, Shy Perry, and Aliya Primer (John Primer's daughter). Bob Corritore has recorded all of these wonderful woman artists with great sensitivity to their stylistic and personal individuality! Behold a collection of spectacular, female voices, which collectively demonstrate both the undeniable power and empowering vulnerability of the feminine voice.
Jimi "Primetime" Smith & Bob Corritore are receiving a rousing response to their new album World In A Jug!
Jimi and Bob are thrilled by the reaction! SiriusXM has been playing the song "Love Her With A Feeling" in strong rotation. Cuts from the album have appeared on playlists all across the world! It seems like every day or so there's another great review that pops up! Click here to see these reviews. And thanks for all the folks that came to the CD release party at the Rhythm Room! But mostly thank you for the love and acceptance of this musical offering!
Blues Music Award voting closes on March 20.
Bob Corritore has been nominated for two BMAs:
1) Traditional Blues Album for You Shocked Me
2) Instrumentalist-Harmonica
Bob is thrilled and honored by these nominations. And congratulations to all of the nominees in all the categories! To become a member, to vote, and to see all of the nominees go to blues.org.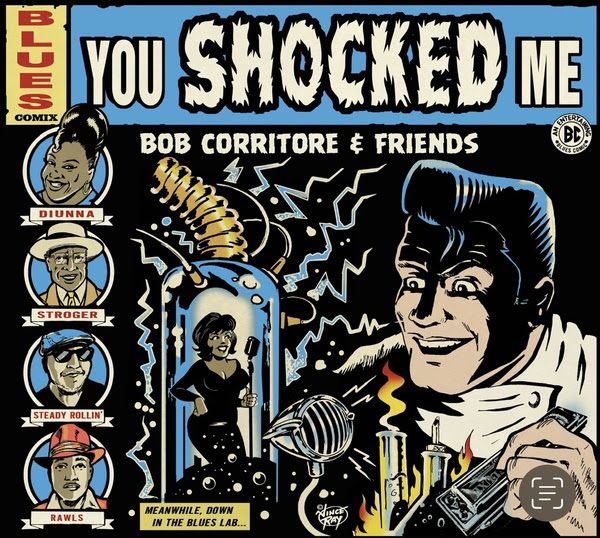 February 21, 2023 – CD Release Party This Friday At The Rhythm Room In Phoenix!
Jimi Primetime Smith and Bob Corritore celebrate the release of their new album The World In A Jug, this Saturday, February 25 at the Rhythm Room in Phoenix Arizona! In the band will be Brian Fahey, Yahni Riley, and Johnny Rapp. Advance tickets available at www.rhythmroom.com.
Great Reaction to World In A Jug!
Jimi "Primetime" Smith and Bob Corritore are thrilled by the positive reaction to their new album. This was helped along tremendously by the Jimi "Primetime" Smith cover story in Living Blues Magazine. The support received so far has been exceptional! To see the great reviews received so far, click here. And here is a pictorial of some of the wonderful reaction: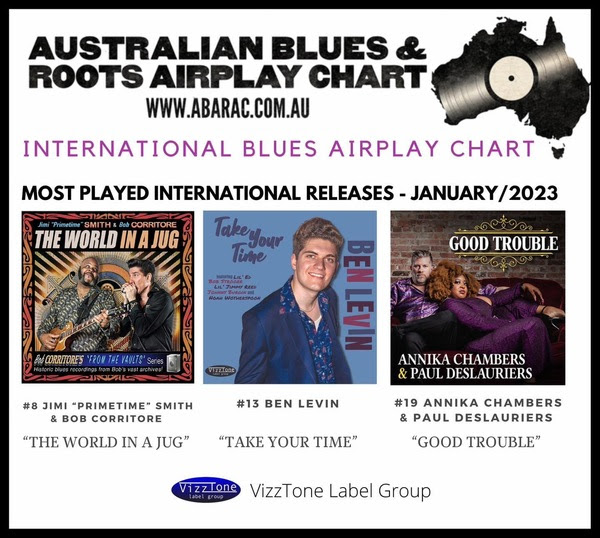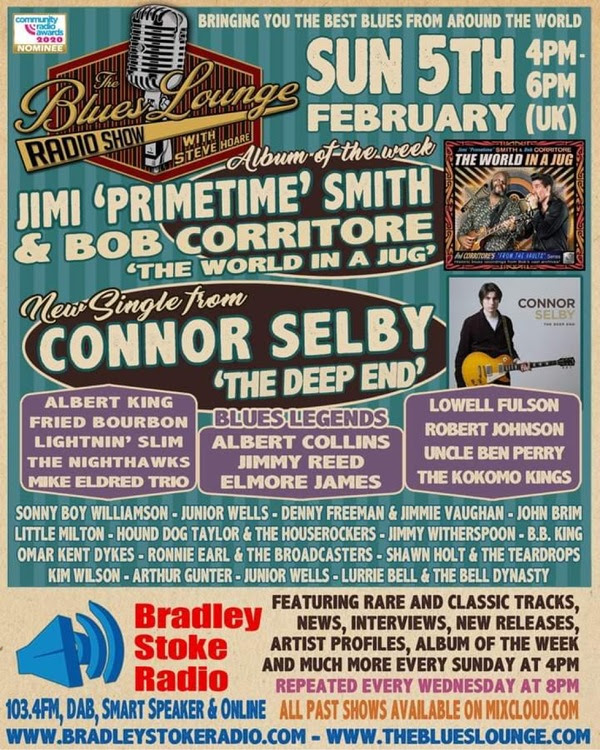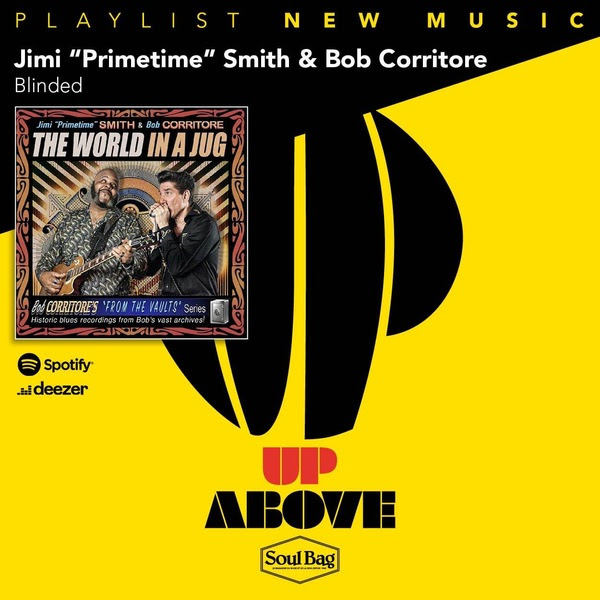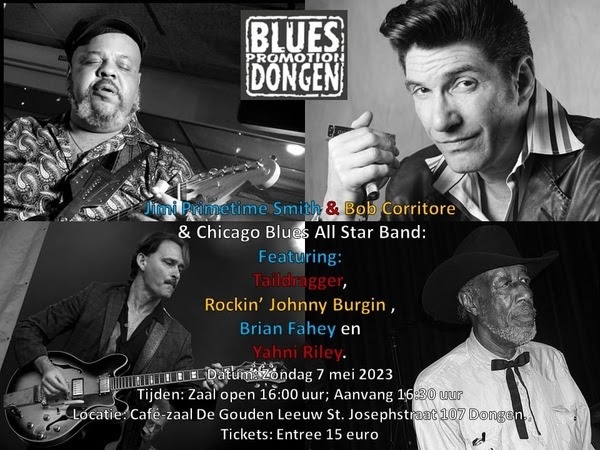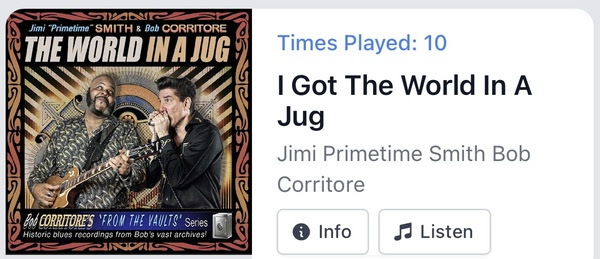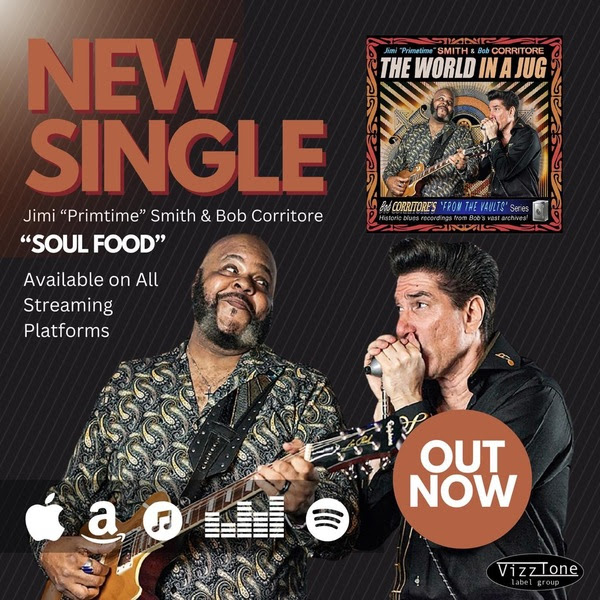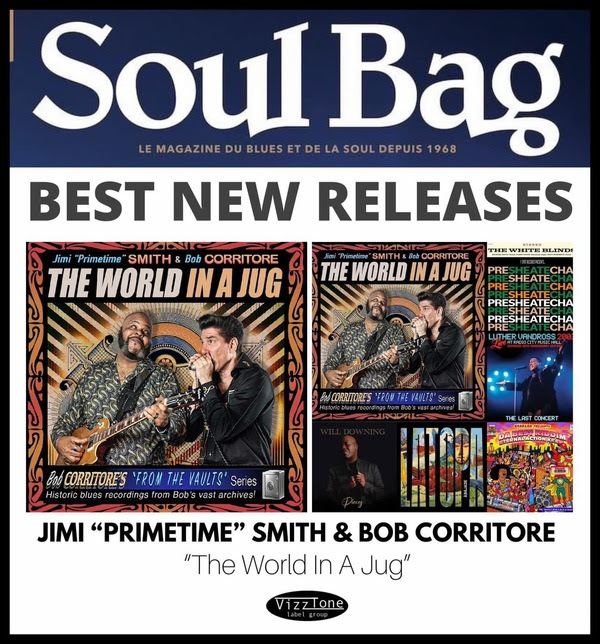 February 10, 2023 – Jimi Primetime Smith & Bob Corritore / The World In A Jug Released Today!
Yes the new album is now available wherever music is sold! And some very positive reviews have already come in, which you can see by clicking here! Saturday, February 25, Jimi and Bob will have a CD release party at the Rhythm Room!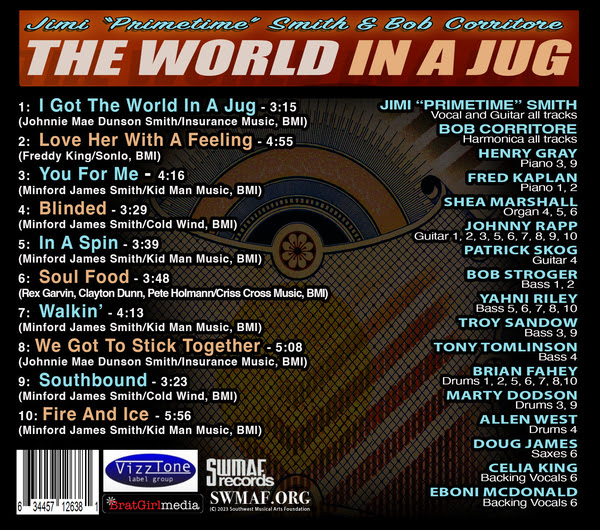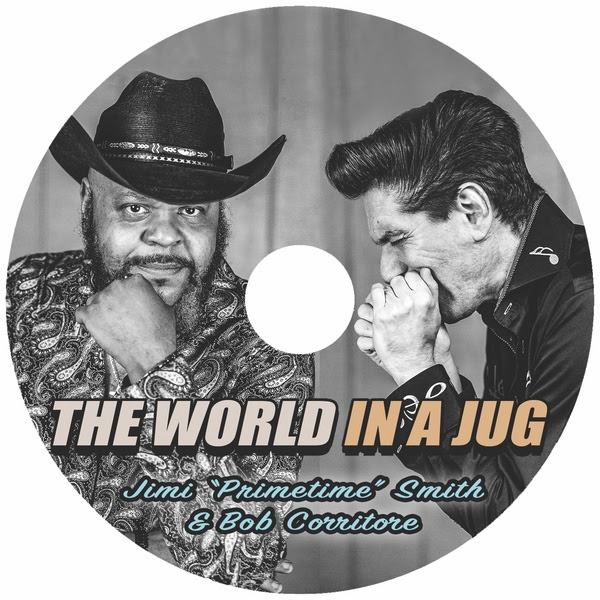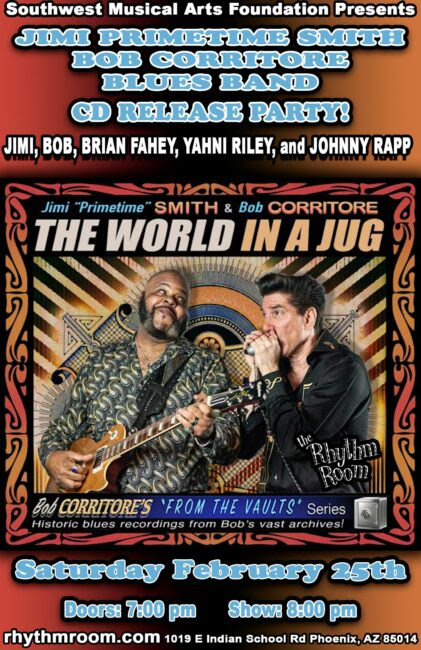 The Bobs Of The Blues play this Saturday in Tulsa!
Bob Margolin, Bob Stroger, and Bob Corritore reunite to perform at our friend David Berntson's birthday bash! Drummer Lance Womack will join us on this night! The show happens at Venue Shrine, 112 E. 18th Street. Doors open Saturday at seven with a 8 PM start time. The show is open to the public and it's free admission!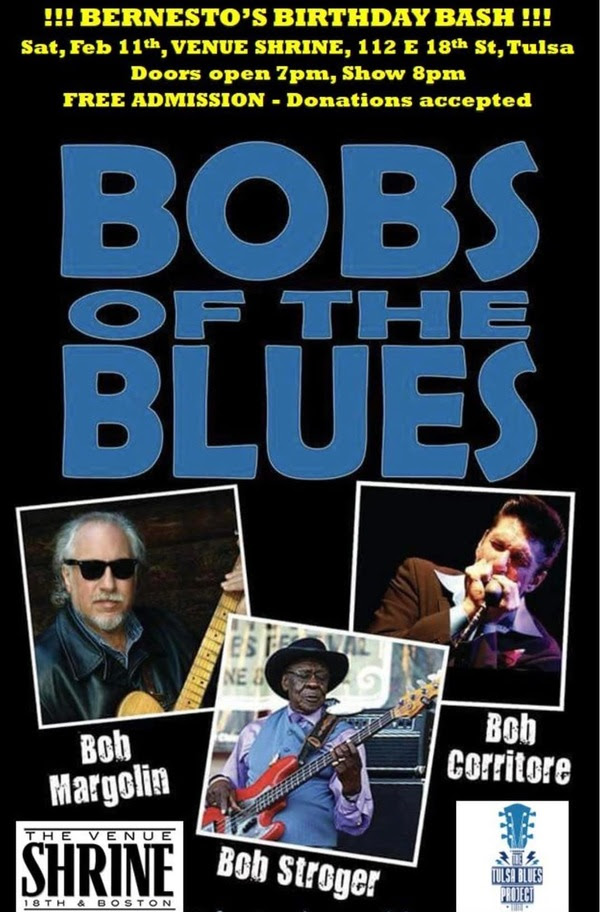 Bob Corritore has been nominated for two Blues Music Awards, in the Harmonica category, and the other for Best Traditional Blues Album for You Shocked Me!
The awards ceremony takes place in Memphis in May where they will announce the winners! For more information and to vote go to www.blues.org.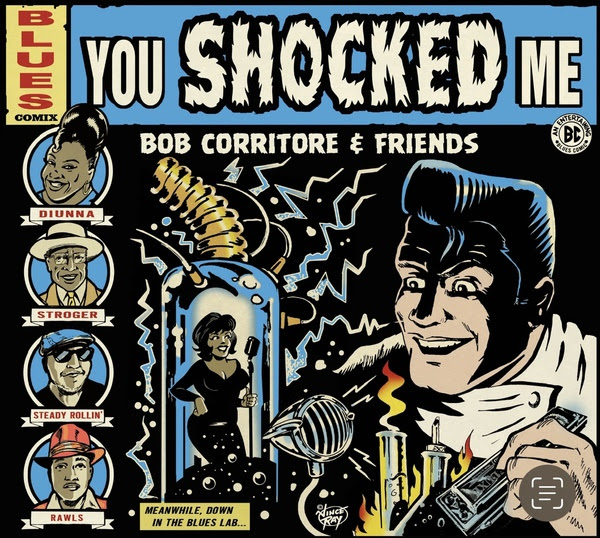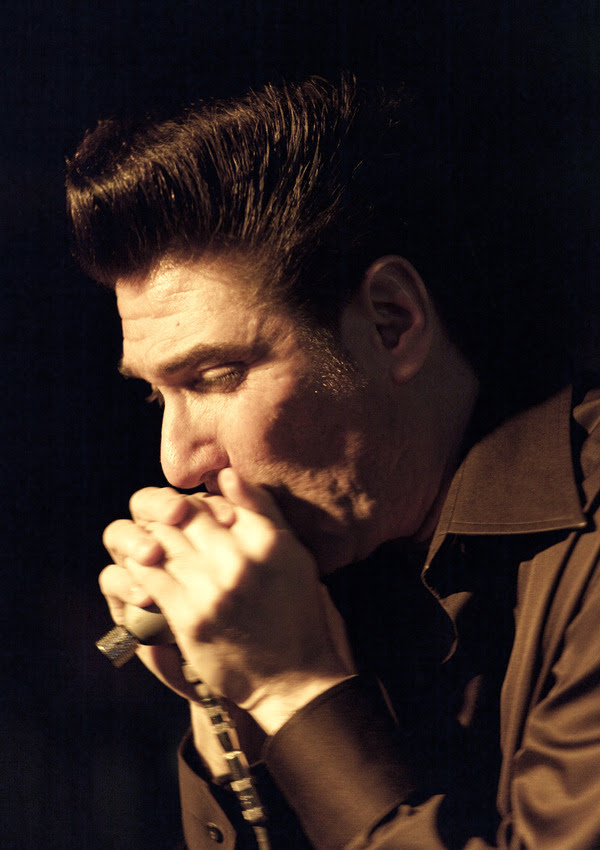 January 24, 2023 – A Busy Week In Memphis! Next Week In Seattle! Week After In Tulsa
This week in Memphis: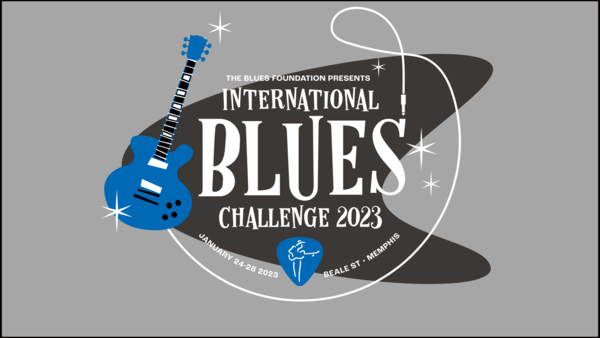 Next Week in Seattle: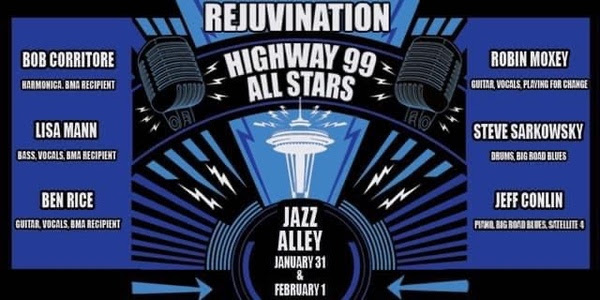 And the following week in Tulsa:
January 20, 2023 – Killer Show Tonight, BMA Voting, Japan Article
The 44's Reloaded with Kid Ramos!
Bob Corritore joins an all-star cast of West Coast heavyweights tonight at the Rhythm Room!
Voting going on right now for the Blues Music Awards!
Bob Corritore is nominated in two categories: Harmonica and Traditional Blues Album. Voting is going on right now at www.blues.org.
Feature article from Japan! Very cool feature article from Japan!
Thank you Blues & Soul Records Magazine!
January 13, 2023 – Bob Receives Two Blues Music Award Nominations
The Blues Foundation announced it's 2023 nominees for the Blues Music Awards! Bob Corritore is pleased to announce that he has been nominated in two categories: Best Instramentalist – Harmonica and Best Traditional Blues Album for Bob Corritore & Friends / You Shocked Me. Voting is exclusive to Blues Foundation members, but it's very easy and inexpensive to sign up to become a member. You can go to blues.org to sign up! Voting has already begun!
In addition to Bob's two nominations, it's great to see his close associates and recording partners also be nominated: John Primer, Sugaray Rayford, Bob Stroger, Willie J. Campbell, Johnny Rawls, Diunna Greenleaf, Thornetta Davis, Anthony Geraci, Dave Keyes, Ben Levin, Bobby Rush, Janiva Magness, Kid Andersen, Kirk Fletcher, Johnny Burgin, Duke Robillard, Charlie Musselwhite, Kenny "Beedy Eyes" Smith, Jimmy Carpenter, Billy Branch, Laura Chavez and more. But each nominee is part of our big blues family and congratulations to all!
The 44th Annual Blues Music Awards will be held in Memphis, Tennessee on Thursday, May 11, 2023 where the winners will be announced!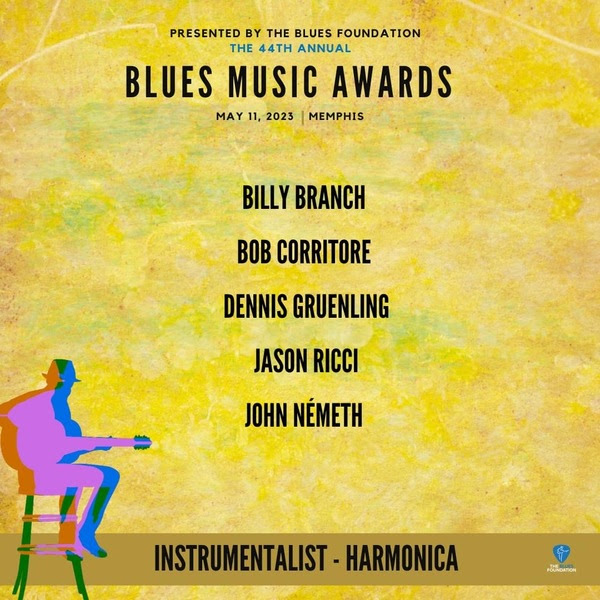 January 6, 2023 – Shows This Weekend, New Release, Primetime Smith Living Blues Cover and more
Two powerful shows this weekend on Saturday and Sunday!
Jimi "Primetime" Smith cover story in Living Blues Magazine!
Thank you to writer/interviewer Justin O'Brien, and editor Brett Bonner, for this amazing feature story. Thank you to photographer Marilyn Stringer for this wonderful cover shot! Jimi "Primetime" Smith has quite a story to tell and Living Blues devotes 12 full pages to an amazing article complete with historic photos! Jimi's mother is Johnnie Mae Dunson and Jimi was raised deep in the Chicago Blues Scene.
In case you are wondering where you saw that guitar before:
Jimi lent his guitar to Jimmy Reed for a photo shoot in the mid 1970s!
New CD to be released on Feb 10!
The long awaited Jimi "Primetime" Smith / Bob Corritore collaboration CD will be released next month on VizzTone Label Group/Southwest Musical Art Foundation Records! Cover photo by Bruce Charles and album graphics by Jimi Giannatti. Click here to pre-order.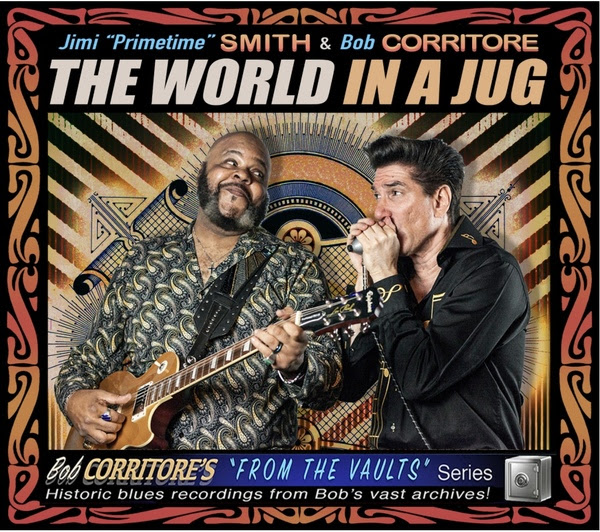 In the last newsletter we left out a couple items in the 2022 recorded projects of Bob Corritore. So let's do that again with a complete listing.
In addition to the four albums Bob put out in 2022, here are the six additional projects that he guested on last year! Three are albums, one is a children's book which includes two songs that come with the book, one was an online EP, and one was a documentary film!
John Primer 2023 calendar!
John and his wife, Lisa always look out for Bob Corritore and they have photos of John and Bob on Bob's birthday month of September! There are great photos throughout! You can pick up this calendar at Johnprimerblues.com