CLICK HERE TO VIEW NEWSLETTER ARCHIVES FROM PREVIOUS YEARS
January 19 –
Happy 95th Birthday Henry Gray!
Happy 95th birthday to my friend Henry Gray! Born January 19th, 1925. One of the greatest blues pianists of all time!
Photo by Marilyn Stringer.
January 17 – Arizona Blues Hall Of Fame Induction Ceremony And Concert This Sunday At Rhythm Room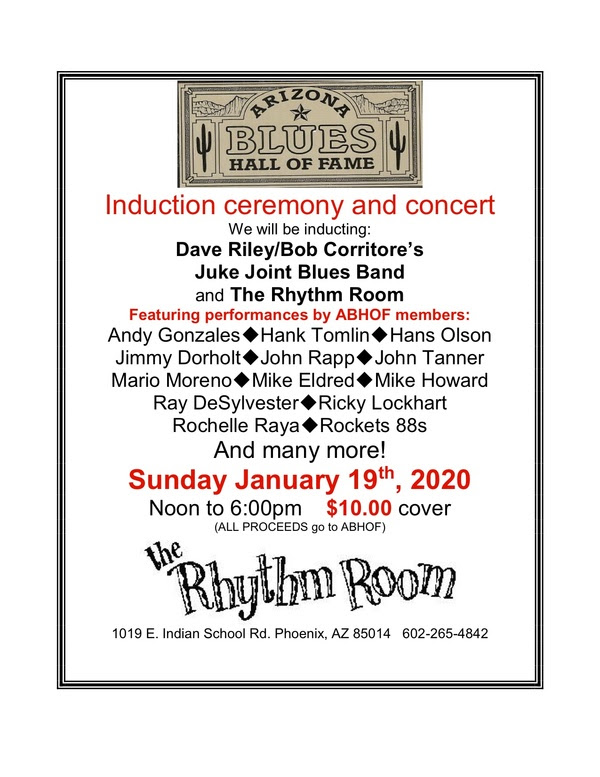 January 5, 2020 – Bob Margolin/Bob Corritore Appear This Week in Bern, Switzerland! 
January 2, 2020 – Rhythm Room House Rent Party This Saturday At The Rhythm Room