by Eric Lieberman November, 2022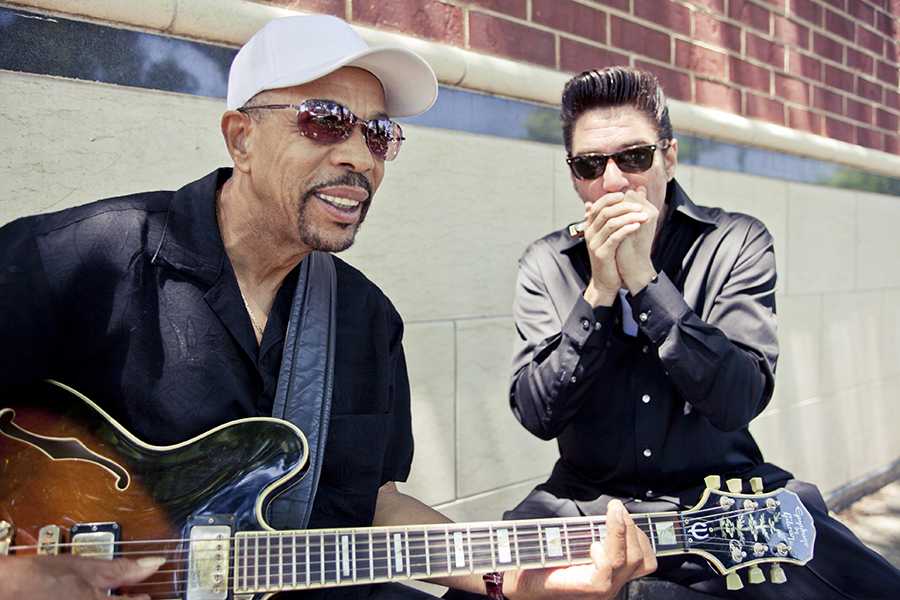 John Primer and Bob Corritore. Photo by Chris Monaghan.
In my not so humble opinion, blues is so much more than music, so much more than notes and chords. It's a deep, deep feeling rooted in African-American history and culture, primarily during the period between the 1920s and 1960s. It was first played in juke joints and on street corners by field hands on and around southern plantations as a way to escape the toil and drudgery of everyday life, and maybe make a few extra dollars. And by the same token, this beautiful, raw soulful music spoke to the communities of poor southern Blacks, seeking the same escape from from the dreary reality of their daily lives.
By the time blues hit big town, mostly in Chicago, Los Angeles, Memphis, Dallas, and Houston, in the 1940s, it was a way for southern Blacks who moved north or to major cities in general to reconnect with the music from home. And this was especially true of Chicago, where Muddy Waters, Howlin' Wolf, and Little Walter ruled the roost from the late 1940s through the mid '60s. It was all about musicians from the Deep South bringing their music to hundreds of thousands of migrants who recently arrived from the Deep South, to give them a little comfort and connection to what they missed from home, as well as a whole lot of great entertainment!
While so much of what passes for blues today seems to have little or nothing at all to do with any of this, have no fear, because real, authentic Chicago Blues is coming to Humphrey's Backstage on November 14th! I'm talking about the blues of John Primer, Bob Corritore, and San Diego's own, the Fremonts!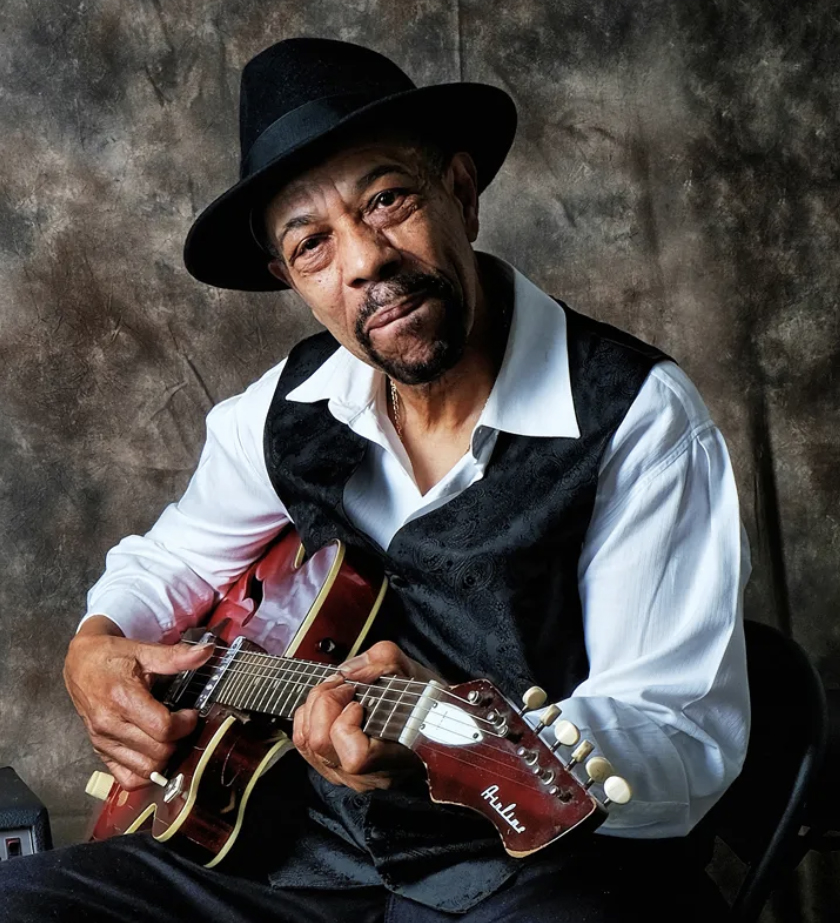 John Primer
John Primer was born on a plantation in Camden, Mississippi, in 1945, where he grew up until he relocated to Chicago in 1963 at the age of 18. Upon moving to Chicago, he played for tips on Maxwell Street, learning from his elders and honing his craft as a blues guitar player. He then started playing in various local bands and by 1974 he landed the guitar player spot for the house band at the legendary Theresa's Lounge, where he was backing up such blues luminaries as Junior Wells, Magic Sam, and James Cotton on a nightly basis. After seeing him in action at Theresa's, Willie Dixon invited John to join his Chicago Blues All-Stars in 1979, touring with him internationally for a year, during which he honed his skills as a slide guitarist, vocalist, and songwriter. Ultimately, John joined Muddy Waters' legendary blues band in 1980, where he remained until Muddy's passing in 1983.
John recorded his debut album, Stuff You Gotta Watch, in 1991, followed by The Real Deal four years later, which earned him a WC Handy nomination for best traditional blues album. One of the most honored blues artists of his generation, he is a 2017 inductee into the Chicago Blues Hall of Fame, a lifetime achievement award nominee from the Mississippi Valley Blues Society and the Pennsylvania Blues Society. His musicianship and recordings have earned two Grammy Award nominations and dozens of awards and nominations from the Blues Music Awards, Blues Blast Music Awards, and Living Blues magazine.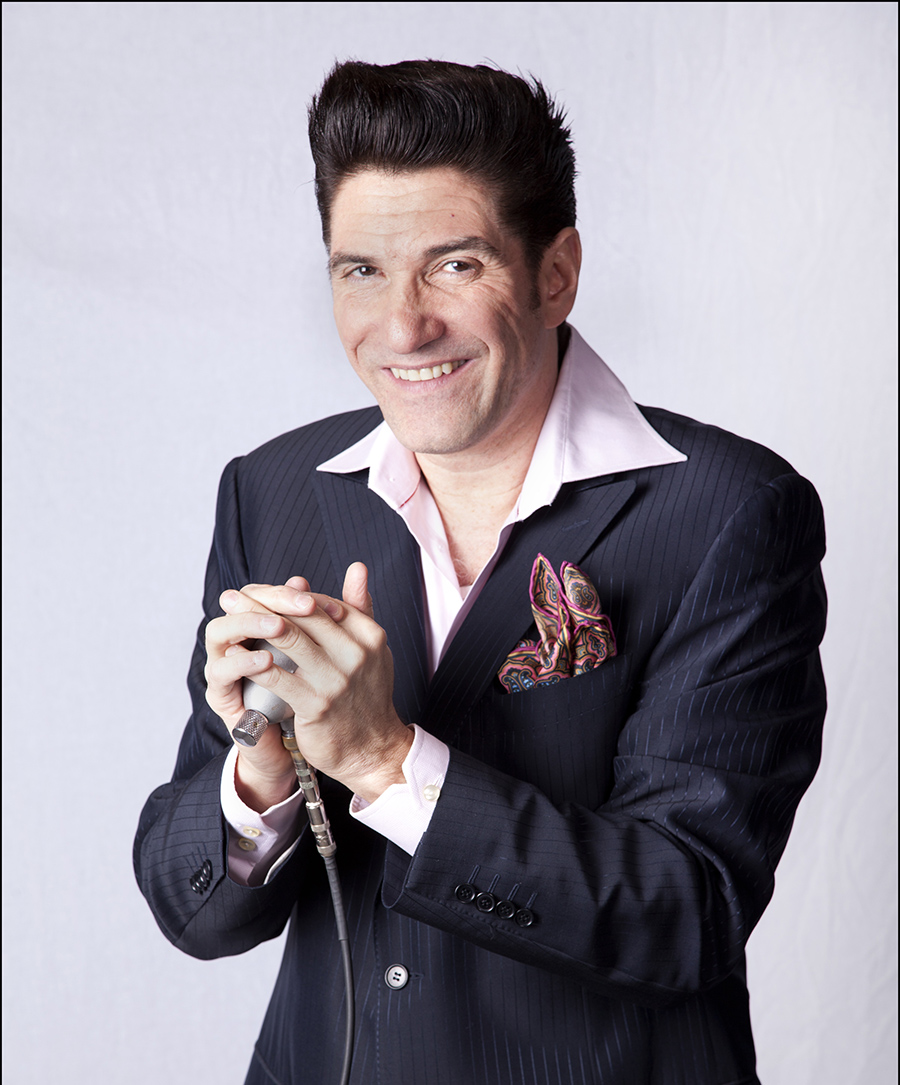 Bob Corritore. Photo by Dave Blake.
Bob Corritore was born in Chicago, in 1956, and when he first heard Muddy Waters on the radio at age 12 it changed his life forever. Within a year, he was playing harmonica and collecting blues albums. He would see blues shows in his early teens, including attending a Muddy Waters performance at his high school gymnasium. He would cut his teeth sitting in on Maxwell Street with John Henry Davis and others until he was old enough to attend blues clubs. He hung around great harp players such as Big Walter Horton, Louis Myers, Junior Wells, and Carey Bell, and received harmonica tips and encouragement from many of them. He would regularly see the Aces, Howlin' Wolf, Muddy Waters, Billy Boy Arnold, John Brim, Sunnyland Slim, Smokey Smothers, Eddie Taylor, and in many cases became personal friends with these blues veterans. Corritore worked with Tail Dragger, Big Moose Walker, Willie Buck, Louis and Dave Myers, and Eddie Taylor in the late '70s and early '80s.
In 1981, Bob relocated to Phoenix, Arizona, where he was joined by Chicagoland friend Louisiana Red, and the two played together around Phoenix for about a year until Red relocated to Germany. In 1986, former Howlin' Wolf drummer Chico Chism moved to Phoenix at Bob's invitation, and that began a 20-year partnership that lasted until Chico's passing in 2007. In 1991, Bob opened the now famous blues club, the Rhythm Room. Having a club created yet another catalyst for Bob's musical projects. He would often invite great artists to come to Phoenix, and Bob's band, the Rhythm Room All-Stars would back these visiting artists on shows and in recording sessions. Bob's archives are now famous and include sessions with Bo Diddley, Little Milton, John Brim, Jimmy Rogers, Henry Gray, Pinetop Perkins, Ike Turner, Jimmie Vaughan, Henry Townsend, Honeyboy Edwards, Big Jack Johnson, Smokey Wilson. Li'l Ed, Willie "Big Eyes" Smith, Nappy Brown, R.L. Burnside, Louisiana Red, Robert Jr. Lockwood, Sam Lay, Barbara Lynn, John Primer, Eddy Clearwater, and numerous others.
Bob has recorded over one hundred albums, either under his own name or as a sideman with many of the blues pioneers mentioned herein. He has won multiple blues awards and nominations, but, most important, he has always stayed true to the roots of "real blues," and that's exactly what he'll be bringing to Humphrey's next month!
Last, but certainly not least, John and Bob will be backed up by the Fremonts, easily one of my favorite real blues bands, not only in San Diego, but anywhere in the world, for the past 30 years! (read the Fremonts' cover story: https://sandiegotroubadour.com/the-fremonts-find-their-niche-one-chord-swamp-grooves-for-the-masses/) Tony Tomlinson and Patrick Skogg are both GREAT blues guitar players, whom I always LOVE listening to; Alan West is both one of the most authentic and exciting blues drummers on the scene for the past 30 years; and vocalist Mighty Joe Milsap is a "real" blues singer with a timber and tone that's incredibly evocative of the late great Mississippi bluesman, Sam Meyers.
So if you're craving some real no frill blues, I'm telling you that you're guaranteed to experience it at Humphrey's Backstage on November 14th!
Mark your calendars for November 14!
A Wicked Harem Production.